PRINCIPAL'S MESSAGE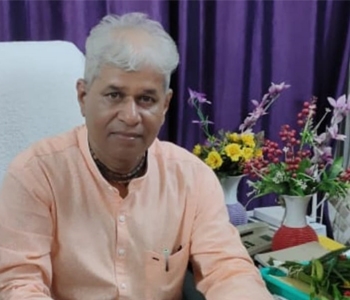 Greetings from Rajkishore Sahoo principal of Raghunath Samabaya Mahavidyalaya, Odagaon.This college was established in the year of 1978 after the name of the Presiding Deity , Lord Raghunatha. This institution aims at disseminating ethics of humanism socio-educationally enthusiastic students to compete with the students of the National average on the basis of quality teaching.
Quality culture is the soul of this institution, which teaches the students to act as a good citizen,respecting the glory of the Nation.Administrative smoothness , transperency in accounts and above all sound Academic atmosphere ignites confidence and successs amidst adversities.
Green scenic beauty of the campus not only attracts the visitors but also makes the students to be eco friendly for comfortable living of Human and non-human things of the world.
Noble hearts and exploring intelligence would issue guarantee for better living.
" Students are our Property ,our capital".
Jai Hind….